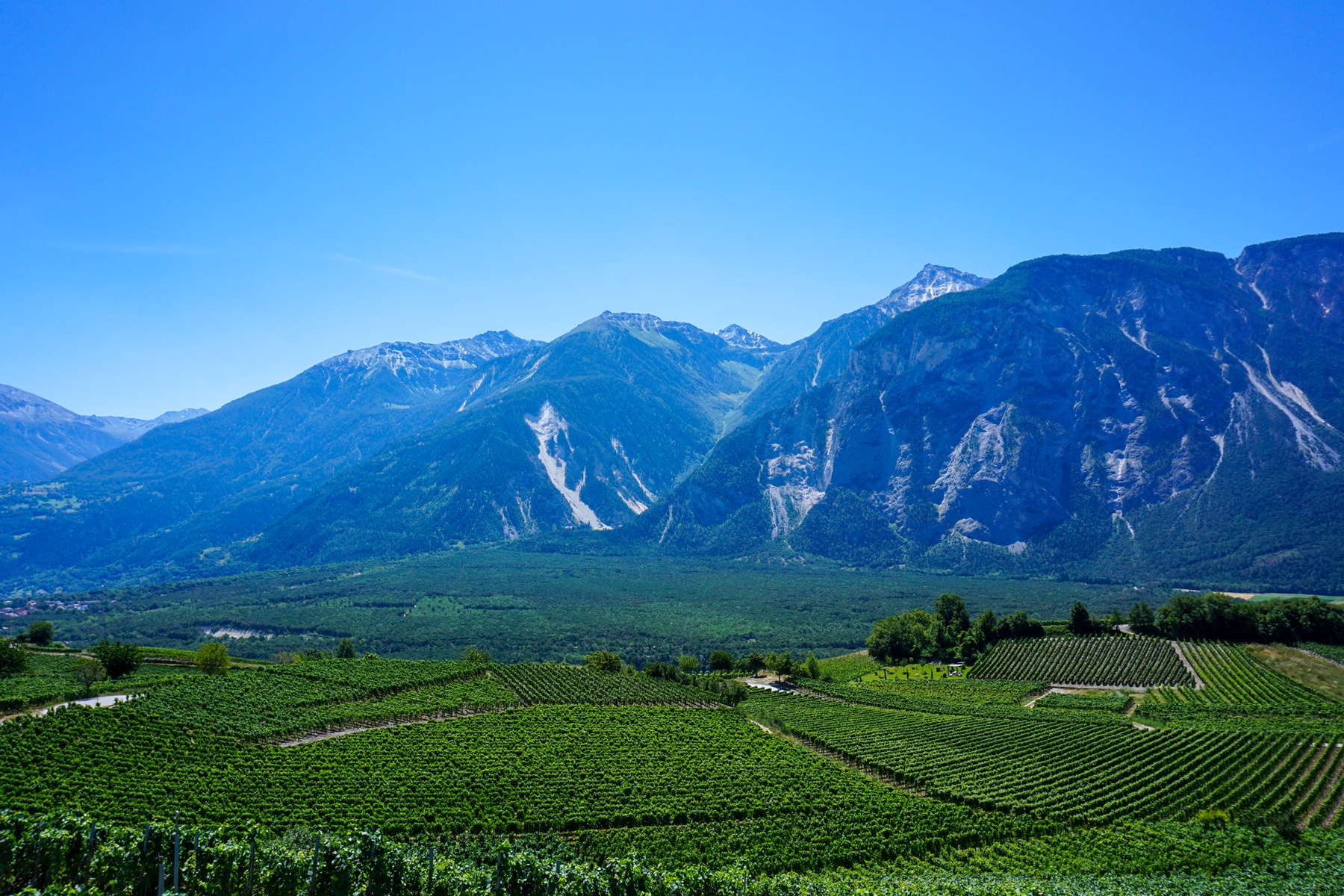 Bisse Neuf and Grossi Wasserleitu
I suggest, during this hike, follow two bisses (watering channels). As we will cross the language boundary, we will move from French place's names to German place's names.
At the start, we will take the funicular to Montana in order to gain in altitude and take the end of Bisse Neuf that we will follow until Raspille stream.
This same mountain stream feeds the Grossi and the Mengis Wasserleitu. To make the landscape more enjoyable, we will climb a bit to reach Grossi Wasserleitu (the big watering channel) that will lead us to above Varen.
Departure/return Location
Start of the funicular for Montana, Sierre, Switzerland
Approximately 4:00 PM at Leuk train station
Darnona (stop of funicular)- Les Barmettes – Bisse Neuf – La Proprîja – Grossi Wasserleitu – Varen – Leuk Stadt – Leuk Station